Paper sacks – industrial packaging produced sustainably
Growing environmental awareness has caused industry, politics and society to rethink. That is why sustainability plays a decisive role in the choice of packaging, alongside efficiency, safety and quality. If you want to package building materials, seeds, chemicals or food sustainably, you can't do without TENAX paper sacks.
Industrial sacks made of paper and thus of the renewable raw material wood are by no means old-fashioned, but absolutely state-of-the-art. And for good reasons, because paper sacks have a lot to offer in terms of sustainability. They conserve resources, are biodegradable and can be recycled up to eight times.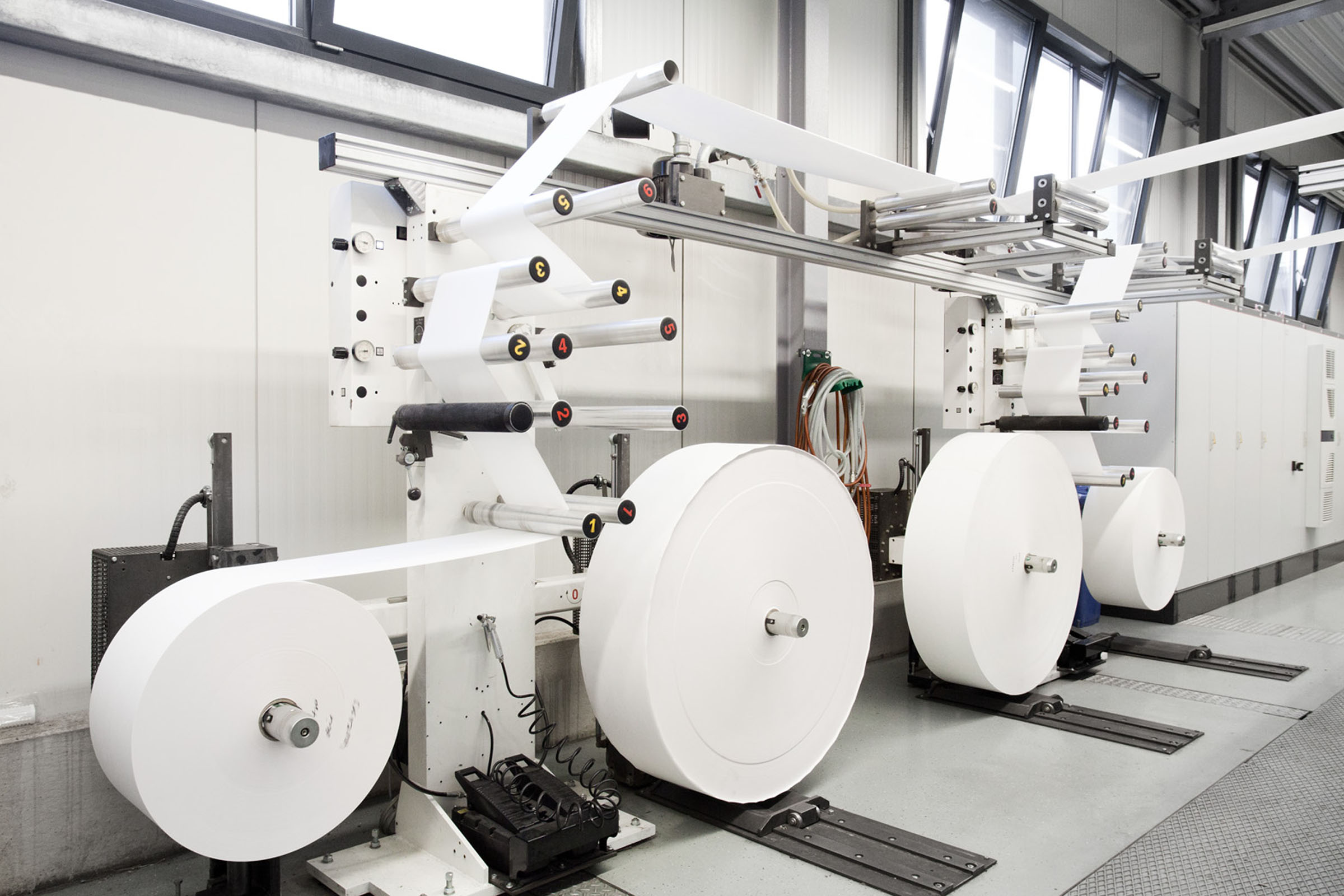 RENEWABLE!
TENAX paper sacks are made from renewable raw materials
The kraft paper required for the production of TENAX industrial sacks is made from 100 % renewable resources. The wood for kraft paper production comes from forests that are managed sustainably. The paper industry also contributes to the preservation and growth of the tree population. In the past century alone, the forest area in Europe has almost tripled. This is because for every tree felled, three new ones are planted. In this way, the existing forest grows by an area of around 1.5 million soccer fields every year.
CLIMATE-FRIENDLY!
TENAX paper sacks are biodegradable
Paper sacks are one of the few industrially manufactured products whose disposal is environmentally neutral. The natural cellulose fibers used in production not only ensure excellent recyclability, but also make the paper sacks biodegradable. In addition, the CO2 balance of paper sacks, at an average of 471 kilograms of carbon dioxide per ton, is significantly lower than that of most other packaging materials. Speaking of CO2 – a large part of the carbon dioxide bound by the tree remains stored in the cellulose fibers even after further processing into paper and multiple recycling processes and is not released back into the environment.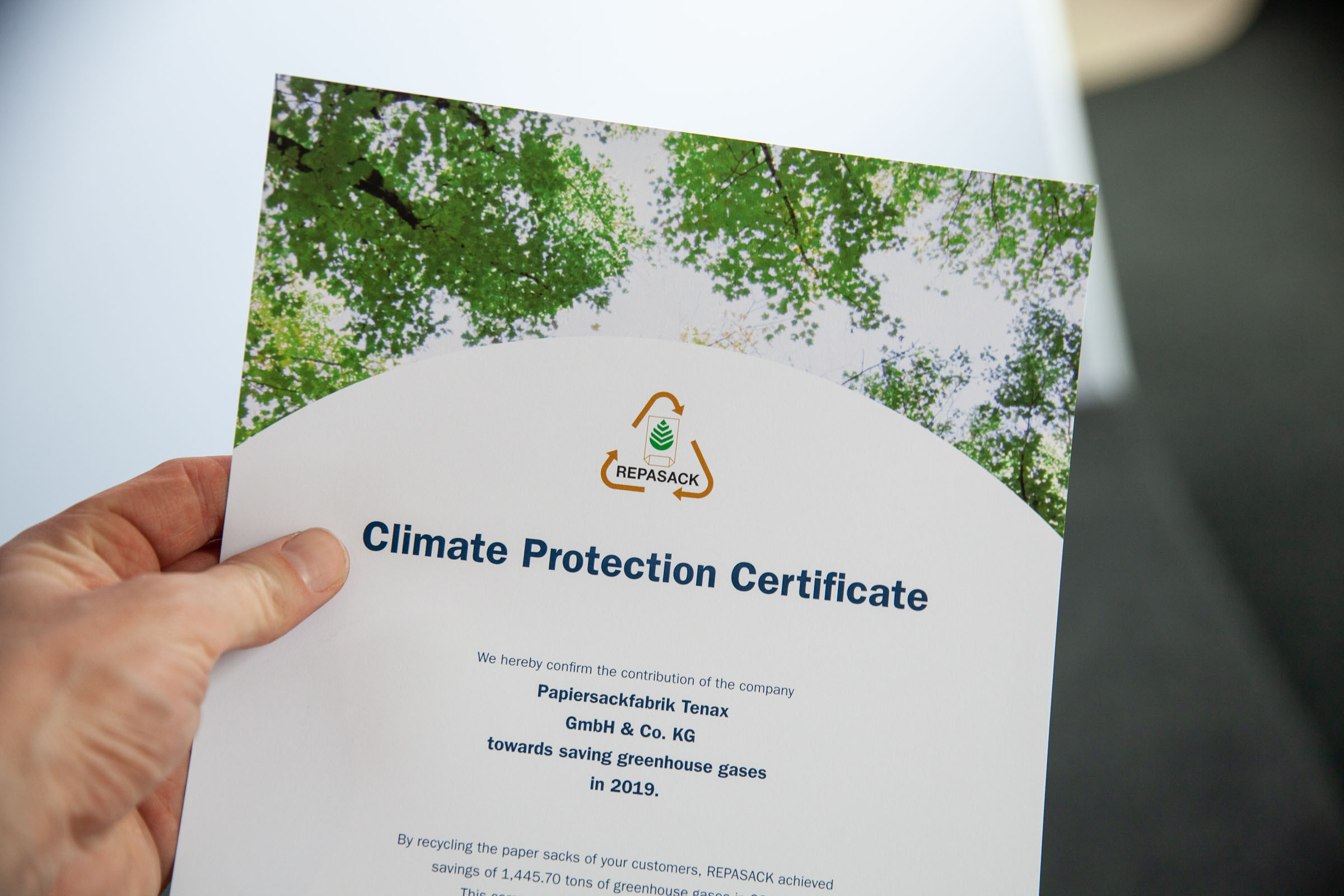 RECYCLABLE!
TENAX industrial sacks impress with high recyclability
The extra long fibers of the kraft paper produced for the industrial sacks make it particularly recyclable. The strong paper fibers can be reused up to eight times – and after that, they are still suitable for energy generation and composting. Did you also know that the paper sack industry has a reprocessing and recycling system created specifically for it? REPASACK stands for recycled paper sack. The company takes care of the return and recycling of used industrial paper sacks. The paper raw materials are then made available to the paper sack industry again. This recycling system for used paper sacks is unique in the world. TENAX is a shareholder of REPASACK GmbH. To learn more about REPASACK, click here.
TENAX Expert consultation
In order to support you as soon as possible with your specific challenge, we ask you 4 questions about your project. A qualified contact person will get back to you as quickly as possible (Mon – Thurs, 8 am – 5 pm and Fri, 8 am – 1 pm).
… or use our contact form

WE WILL GET BACK TO YOU AS SOON AS POSSIBLE