Industrial sacks from TENAX
Individual packaging solutions
"One size fits all" is rarely an option for our customers' products. That's why we develop the right paper sack for every product, every application and every purpose. Your personal TENAX contacts will be happy to take the time to develop and implement individual packaging solutions for your product. Even after production, we support you in the optimal further processing of the paper sacks. In this way, we ensure that TENAX paper sacks fully meet the requirements of our customers from a wide range of sectors.
Above all, our customers appreciate the first-class quality of our TENAX paper sacks – they also benefit from tailor-made solutions that meet the various requirements for industrial paper packaging: while chemical hazardous goods, for example, must be sealed absolutely tightly with the help of a PE coating, our water-soluble paper sack is often used for cement to reduce working time and packaging waste on the construction site. Taking special features of this kind into account is a matter of course for us when developing and manufacturing our paper sacks.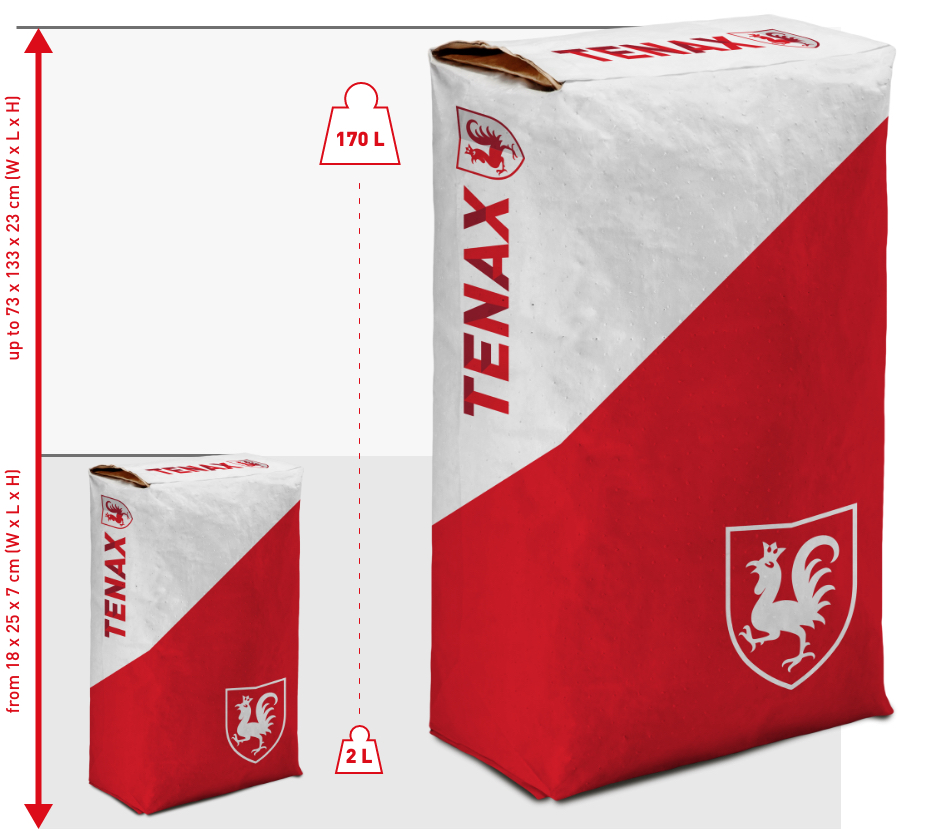 Optimal product protection
Our paper sacks keep tight – in the truest sense. Your products are optimally protected and can be safely transported or stored.
Completely customizable
What unites our products: 100% quality at fair prices. All other requirements like material selection or film thickness are customizable.
100 % user friendly
We design our paper sacks to be convenient to carry and to be easy to use without instructions.
Focus on sustainability
Our TENAX paper sacks are manufactured on the basis of renewable raw materials, they are biodegradable as well as recyclable.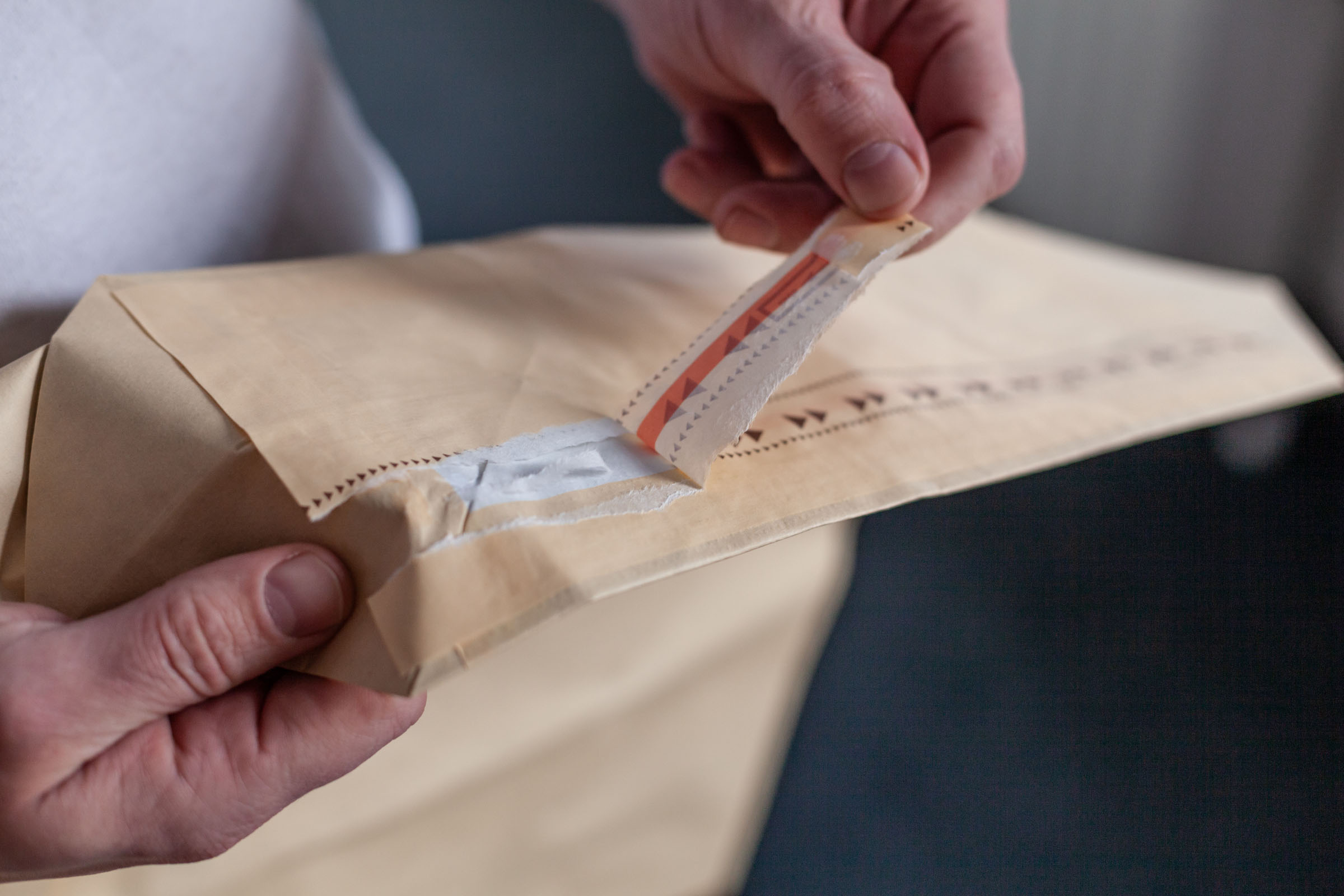 User-friendly in filling and end use
TENAX paper sacks
Efficiency and customer satisfaction are as important to you as they are to us? You want to fill your product uncomplicatedly and quickly and offer your customers convenient use? Then you have found the right partner for high-quality paper sacks in TENAX. We use highly porous and stretchable Semi Clupak paper, which allows maximum filling speeds due to its high air permeability. A strong anti-slip coating also ensures proper palletizing and safe delivery. As soon as your end customers hold the filled paper sacks in their hands, they benefit from practical additions such as a sturdy carrying handle, an opening aid in the form of a tear strip, or a varnish that protects against staining of the quality print during processing. For even more time savings and waste reduction, our self-dissolving paper sacks can also be processed as a whole – while maintaining the quality of your product.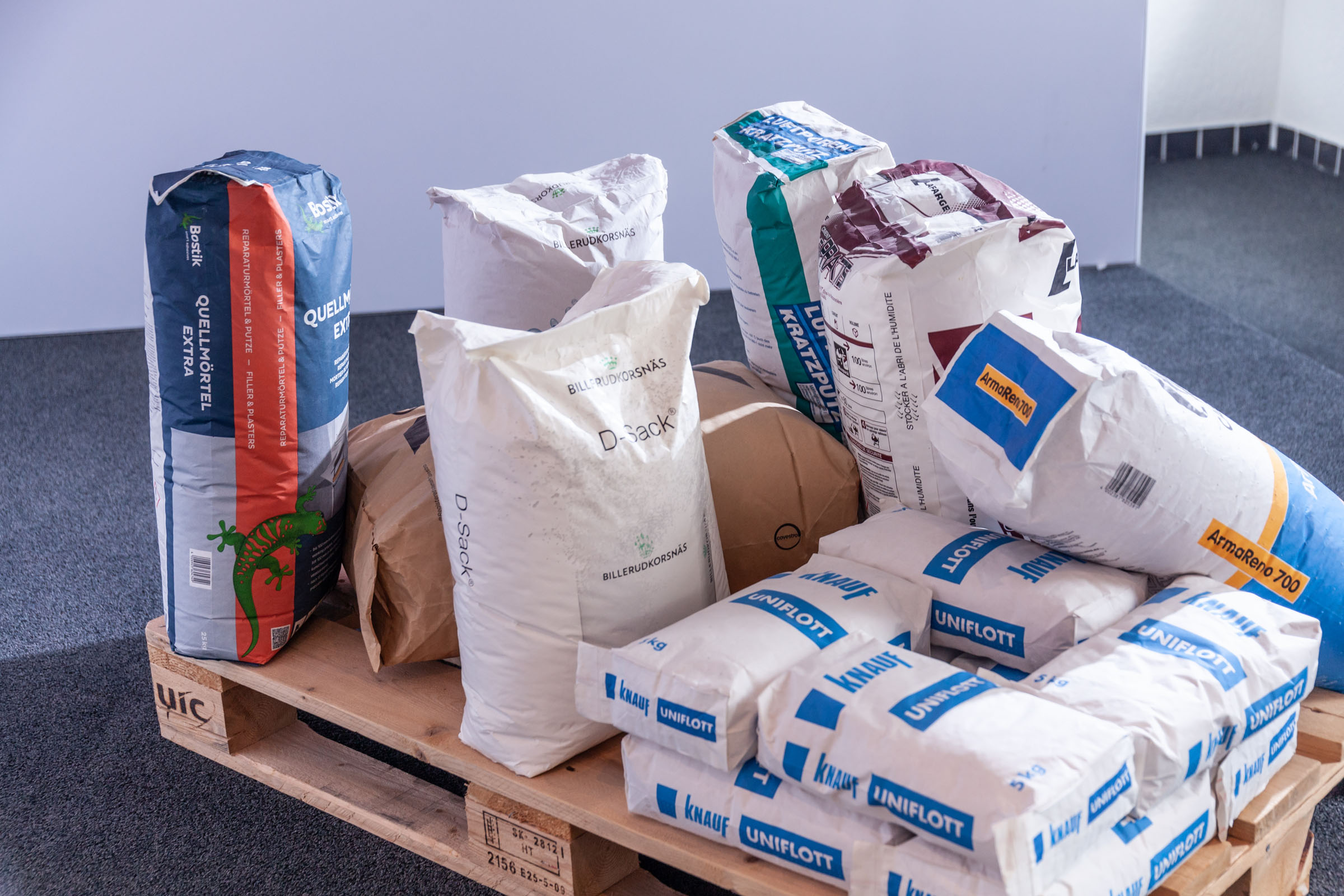 Highest product protection guaranteed
Paper sacks from TENAX
Optimum protection of your product is our top priority. At TENAX, we develop resilient industrial packaging to maintain the quality of your goods at all times. You can choose from various details that optimally protect the filled material from external influences and minimize dust development. Barrier layers made of needled or non-needled PE film with different water vapor barriers reliably exclude moisture and impurities, thus guaranteeing product purity, preserving the aroma of food and maximizing its shelf life. These barrier layers can be integrated into the sack design as a coating of a paper layer, web film or tubular film bag.
While the choice of paper sack valve is already crucial for product protection, internal seals provide further impermeability by additionally closing the openings. To also maintain the high-quality printed image during palletizing, delivery and processing of the paper sack, we seal it with a special protective lacquer. We also ensure food safety through strictly controlled, HACCP-certified production processes.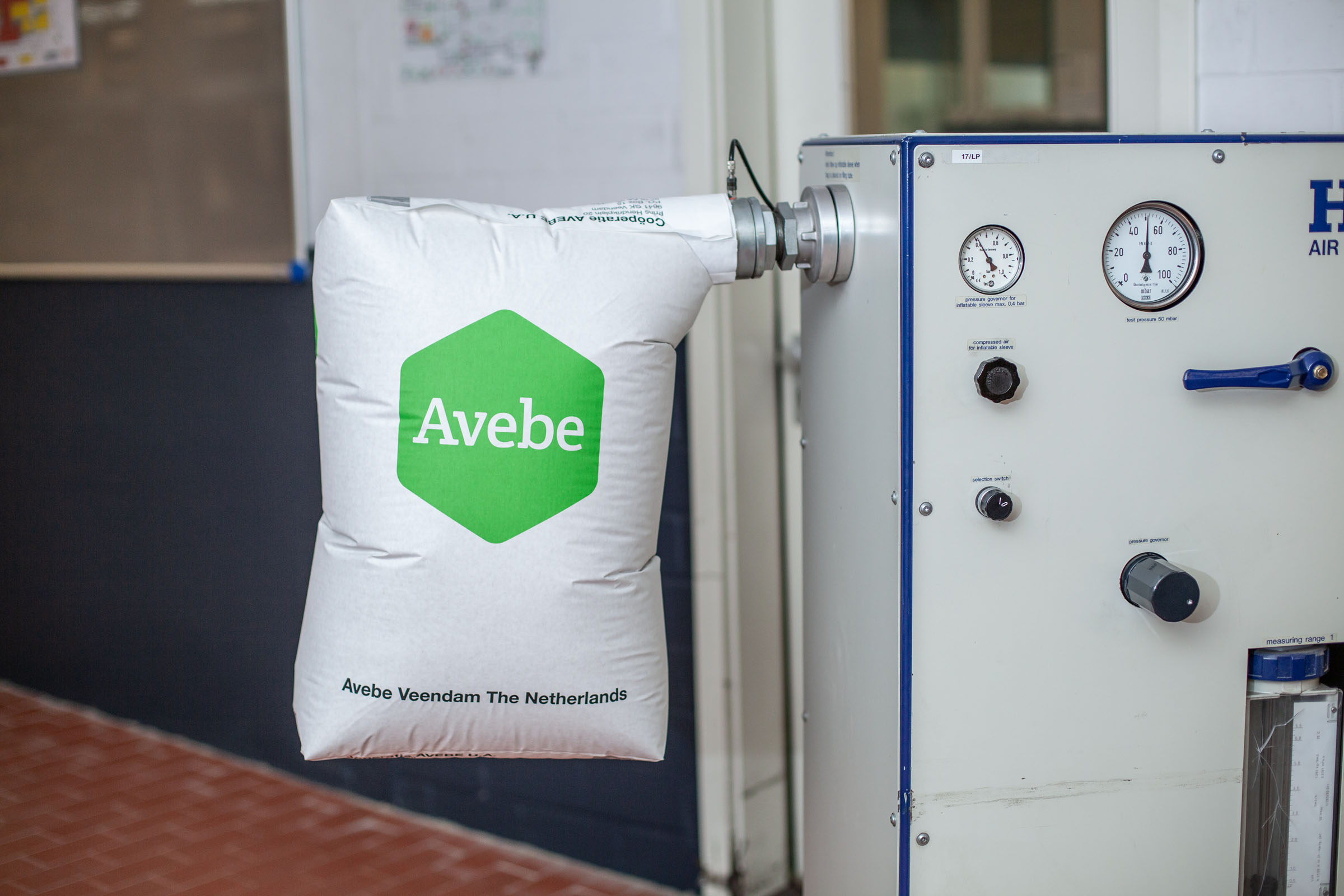 TENAX Ventilation System
TVS and TVS+
Increase your productivity with the TENAX ventilation system. The TVS or even more powerful TVS+ allows the construction of a TENAX industrial bag with the highest product protection at an excellent venting performance. Standard un-needled HDPE/LDPE films protect your product without compromising the high bagging performance. However, you can also have the films needled for additional venting performance. The ventilation system can be combined with all common film types and thicknesses as well as valve types. To achieve a better pallet appearance, the format of each bag can be reduced in the design if necessary. The patented TENAX ventilation systems TVS and TVS+ convince with their enormous deaeration capacity and are constantly being further developed for continuous optimization.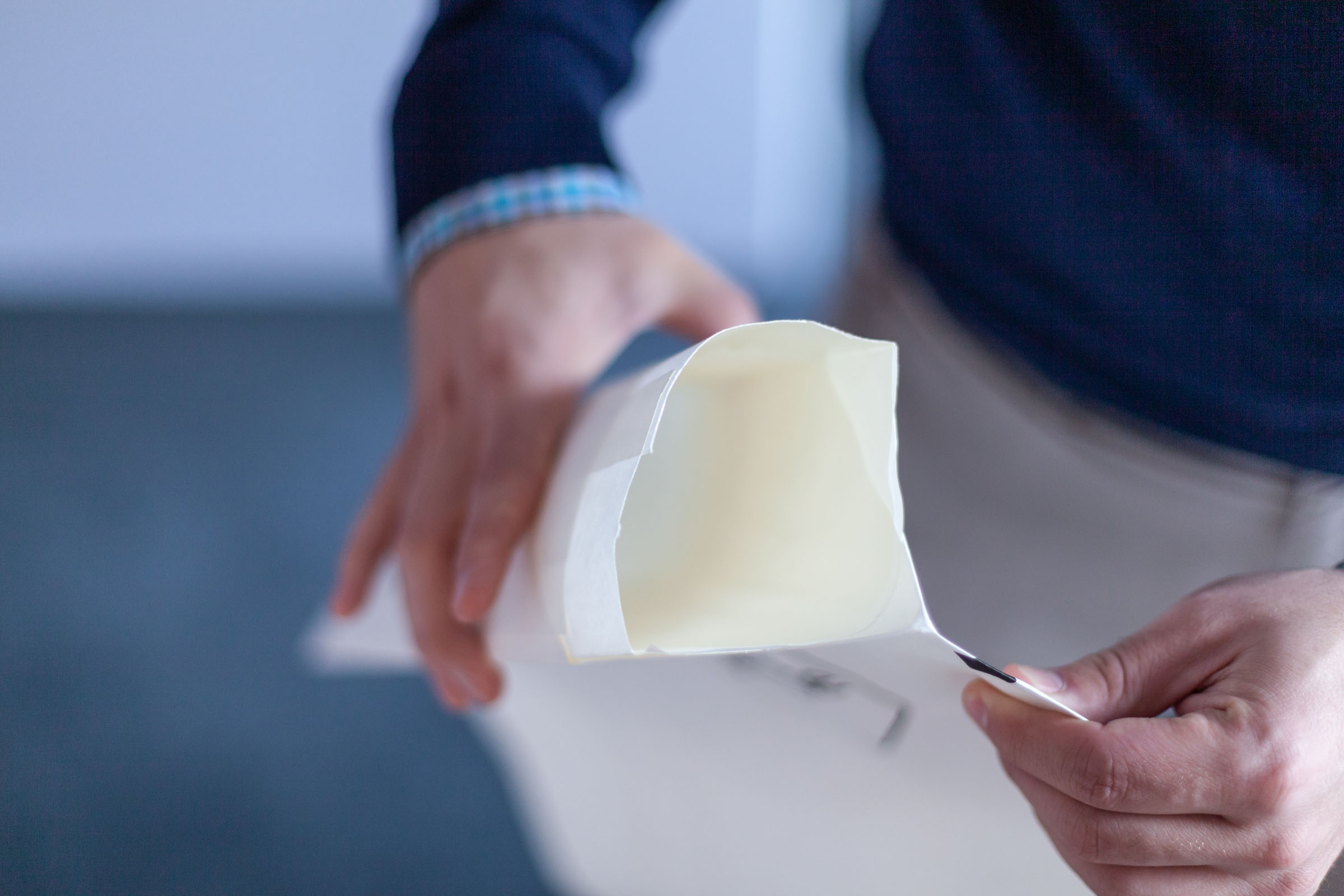 TENAX Thermal valve
TTV and TTV-WL
Improve your filling process with the TENAX thermal valve. Our specially coated thermal valves offer maximum safety and plant availability through the highest sealing performance. Optimize the filling of problematic products and prevent the rejection of leaking sacks and possible contamination of conveyor belts. With our TENAX thermal valves, the packaged material is optimally enclosed with high hot and cold strength. This is because the valve with low melting point as CSPE is sealed absolutely tight by welding.
Further flexibility is provided by the patented TTV-WL – our water-soluble TENAX thermal valve. The water-soluble TENAX thermal valve coating allows the sacks to be used as a whole during the processing stage. Without the processing of films, the thermal valve seals the filling material tightly – for an efficient and sustainable result.
Product options for your paper sack
Various valve designs
Adapted to the respective customer requirements
Venting concept
Optimum air permeability – even with un-needled film – for fast filling
Tear strip
For simplified, convenient product removal
Thermal valves
Ensure a clean closure by welding
Sturdy carrying handles
For safe and comfortable handling
Anti-slip coating
For optimal grip during palletizing, loading and storage
Protective coating
Strong against various external influences and staining
Quality printing
Produced by flexographic printing process, choice of up to eight spot colors
Internal foils
Guarantee particularly high stability, even with products containing residual moisture
Water-soluble papers and adhesives
For disappearing sacks, for example D-Sack
Inner latch
For reliable unsurpassed impermeability
They rely on TENAX paper sacks
» We support these and many other national as well as international brand manufacturers.
TENAX Expert consultation
In order to support you as soon as possible with your specific challenge, we ask you 4 questions about your project. A qualified contact person will get back to you as quickly as possible (Mon – Thurs, 8 am – 5 pm and Fri, 8 am – 1 pm).
… or use our contact form

WE WILL GET BACK TO YOU AS SOON AS POSSIBLE