TENAX paper sacks for building materials
Maximum

flexibility thanks to individual production
Whether cement, mortar, tile adhesive or plaster: our wide portfolio of high-quality TENAX paper sacks offers the right packaging for every building material. Rely on our innovative construction sacks with ideal price-performance ratio and benefit from the best quality, made in Germany. We produce high-quality paper sacks made to measure, individually configurable in dimensions and material. For you, this means: maximum flexibility in choosing the right construction sack. Only high-performance papers with different air permeabilities are used for our TENAX paper sacks.
In this way, we guarantee optimum adaptation to product and filling requirements. Our paper sacks for construction materials are characterized by low material usage without sacrificing strength or durability. At the same time, we have adapted our TENAX paper sacks to the higher venting requirements for maximum filling speed, and have also steadily increased their impermeability. This reduces both dust generation and product loss – a plus for workplace health and the environment.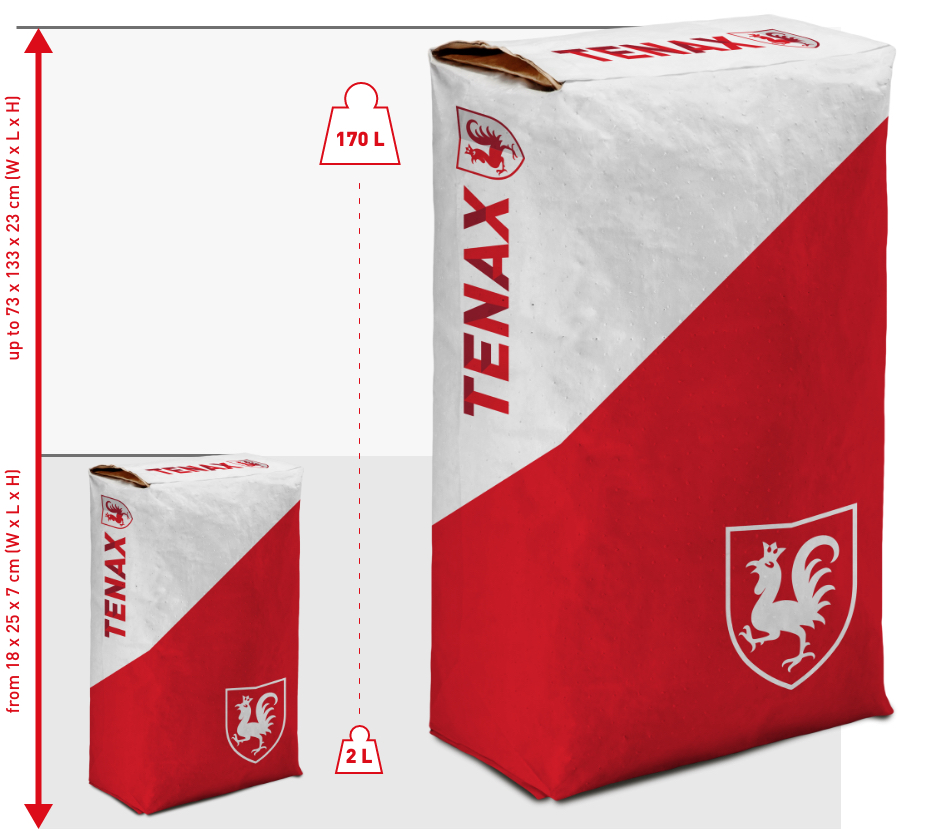 Optimal product protection
Our paper sacks keep tight – in the truest sense. Your products are optimally protected and can be safely transported or stored.
Completely

customizable
What unites our products: 100% quality at fair prices. All other requirements like material selection or film thickness are customizable.
100 % user friendly
We design our paper sacks to be convenient to carry and to be easy to use without instructions.
Focus on sustainability
Our TENAX paper sacks are manufactured on the basis of renewable raw materials, they are biodegradable as well as recyclable.
Amongst others, suitable for…
Cement
Transport cement safely and dry in TENAX paper sacks
Screed
Safe and convenient storage and transport of various types of screed
Tile adhesive
Tile adhesive cleanly and dryly packed in TENAX paper sacks
Mortar
Whether lime mortar or cement mortar: safely transported in TENAX paper sacks
Gypsum
Store a wide variety of plasters safely and dry in TENAX paper sacks
and many more
TENAX paper sacks are also suitable for plasters and various other building materials.
They rely on TENAX paper sacks
We support these and many other national as well as international brand manufacturers.
Product options for your paper sack
Sturdy carrying handles
For safe and comfortable handling 
Anti-slip coating
For optimal grip during palletizing, loading and storage  
Protective coating
Strong against various external influences and staining
Quality printing
Produced by flexographic printing process,  choice of up to eight spot colors 
Tear strip
For simplified, convenient product removal 
Venting concept
Optimum air permeability – even with unpinned film – for fast filling
Thermal valves
Ensure a clean closure by welding
Disappearing cement sack
Reduces paper waste to zero – a plus for the environment and the budget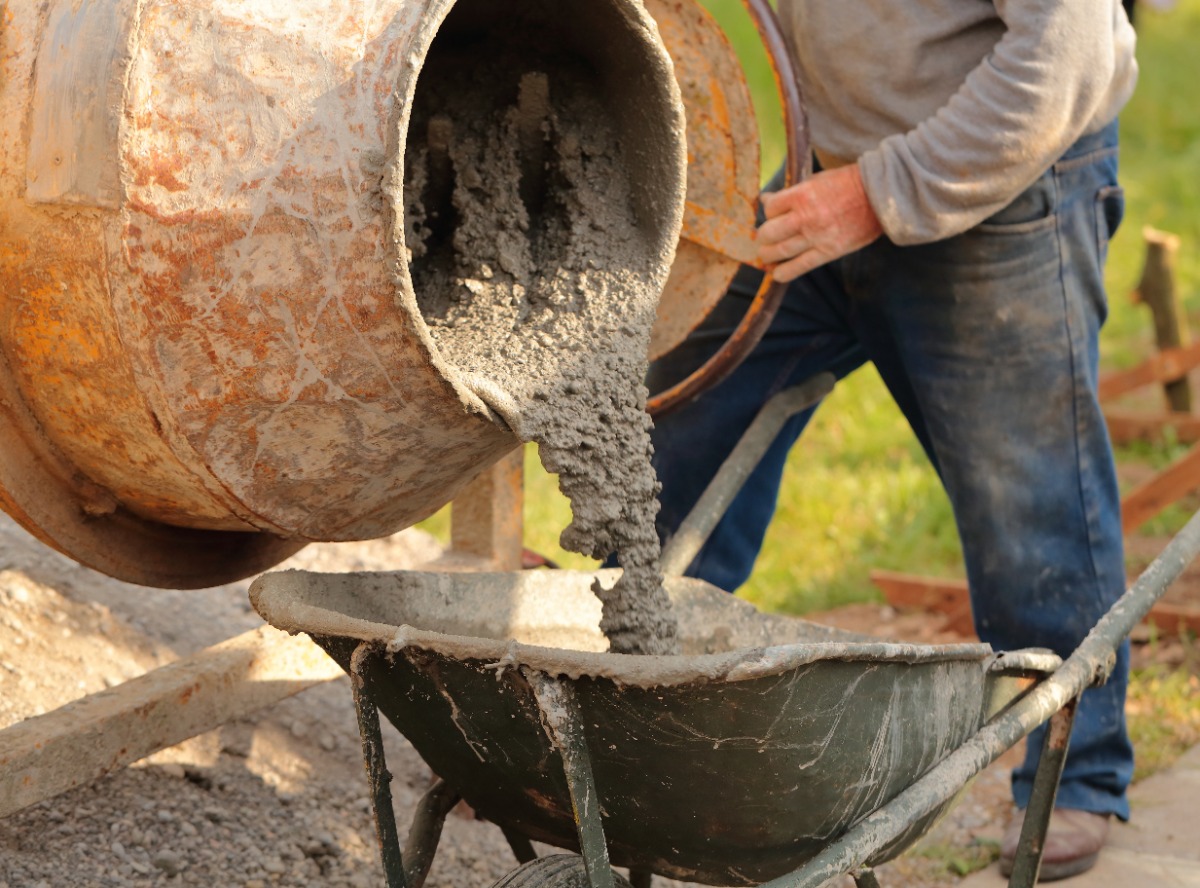 Just mix it!
TENAX disappearing paper sacks not only reduce the burden on your customers at the construction site, but also reduce paper waste to zero.
Zero waste with significant added value for the customer? This is possible with the innovative Billerud D-Sack! The cement sack can be placed in the mixer and disintegrates into tiny paper fibres during the mixing process. This not only avoids waste on site and reduces disposal costs, but also protects the environment by significantly reducing CO2 emissions. In terms of quality, the D-Sack is in no way inferior to the classic TENAX paper sacks: The disappearing construction sack guarantees maximum impermeability and optimum product protection. The fibres left behind make up only a minimal fraction of the ready-mixed concrete. Tests carried out by third parties have not shown any effect of the residual fibres on the final mixed product (cement or mortar).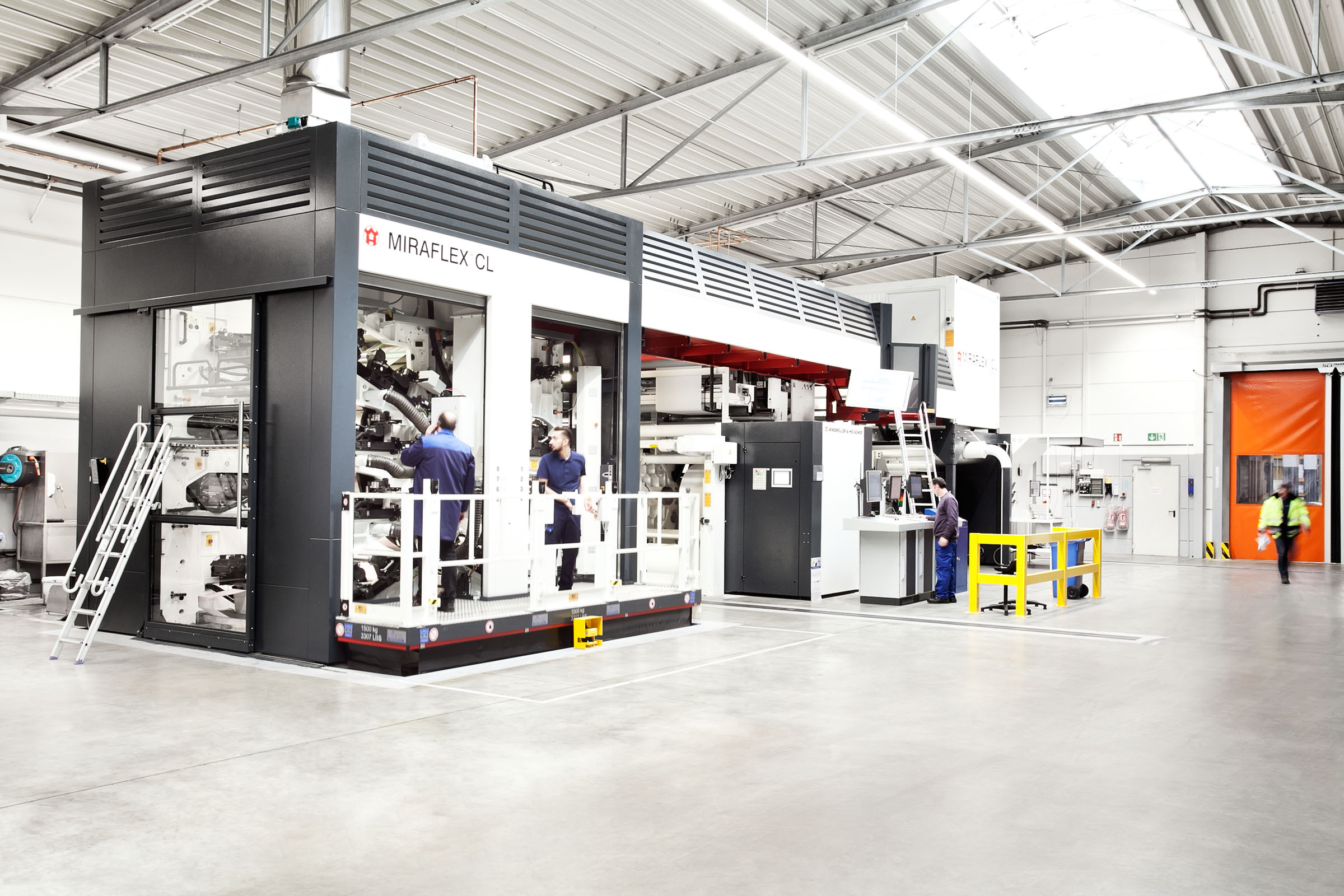 Your "one of a kind" sack for maximum economic efficiency
We plan and design the most economical paper sack packaging for you. Focus always on:
Best possible product protection
Functional added value for your customers
Resource-saving production
Increase in filling speed
TENAX Expert consultation
In order to support you as soon as possible with your specific challenge, we ask you 4 questions about your project. A qualified contact person will get back to you as quickly as possible (Mon – Thurs, 8 am – 5 pm and Fri, 8 am – 1 pm).
… or use our contact form

WE WILL GET BACK TO YOU AS SOON AS POSSIBLE