TENAX paper sacks for chemical products
For maximum protection and highest safety
When transporting and storing chemical products and hazardous goods, it is essential not to compromise on quality and safety. Our TENAX paper sacks enable dust-free filling and packaging of powdered or free-flowing products and guarantee maximum tear resistance, stability and impermeability. We create individual solutions for our customers by adapting our paper sacks to the requirements of the respective product and production conditions. At the same time, we pay attention to complete documentation and, if required, set up sack-specific tracking of your products to ensure the highest possible safety.
Our intelligent TENAX sack designs, including maximum-tightness thermovalve closures, guarantee maximum user-friendliness in product filling and packaging. Especially with powdered products, it is a particular challenge to eliminate dust formation. We therefore use highly porous kraft papers as inner liners for our sacks and combine these with perforated or non-perforated barrier layers as required.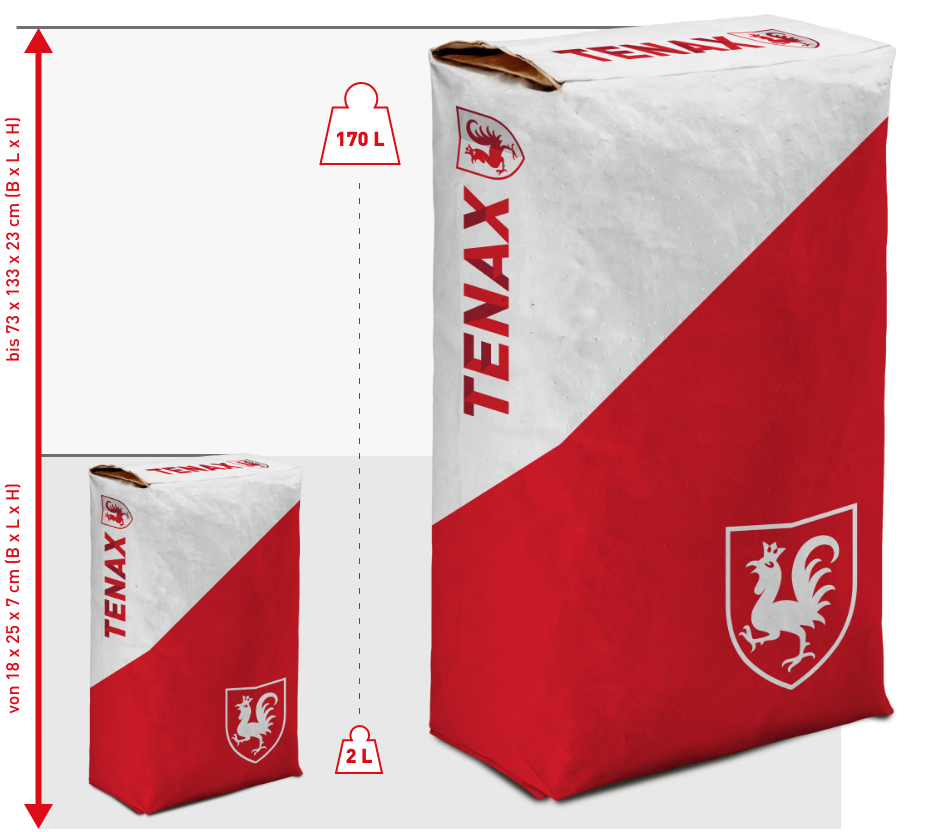 Optimal product protection
Our paper sacks keep tight – in the truest sense. Your products are optimally protected and can be safely transported or stored.
Completely customizable
What unites our products: 100% quality at fair prices. All other requirements like material selection or film thickness are customizable.
100 % user friendly
We design our paper sacks to be convenient to carry and to be easy to use without instructions.
Focus on sustainability
Our TENAX paper sacks are manufactured on the basis of renewable raw materials, they are biodegradable as well as recyclable.
Amongst others, suitable for…
Precipitated silica
Safe and dry transport of universally applicable silicas
Oxides
Dust-free filling and packaging of aluminum oxide, lead oxide and many other oxides
Pigments
Dry and dust-free transport of pigments in TENAX paper sacks
Amino acids
Safe, clean and dry storage and transport of powdered amino acids
and many more
Individual sack designs for a wide range of chemical products
They rely on TENAX paper sacks
We support these and many other national as well as international brand manufacturers.
Product options for your paper sack
Sturdy carrying handles
For safe and comfortable handling
Anti-slip coating
For optimal grip during palletizing, loading and storage
Protective coating
Strong against various external influences and staining
Quality printing
Produced by flexographic printing process, choice of up to eight spot colors
Tear strip
For simplified, convenient product removal
Venting concept
Optimum air permeability – even with unpinned film – for fast filling
Thermal valves
Ensure a clean closure by welding
Disappearing paper sack
Reduces paper waste to zero – a plus for the environment and the budget
Attention, dangerous goods!
UN-certified paper sacks for maximum safety.
When storing and transporting hazardous goods, safety is paramount.
That's why our TENAX paper sacks are UN-certified and thus comply with the current requirements of the Dangerous Goods Ordinance and are approved as dangerous goods packaging with the performance letters Y and Z. This regulation also includes that the sacks meet all prescribed requirements for strength and stretchability, which is regularly tested in various test procedures. Based on the so-called UN number, a four-digit substance number for hazardous goods, we determine which regulations apply to the packaging and transport of the respective product and select the appropriate sack according to the assigned packaging group. Incidentally, our UN-certified paper sacks are subject to extended product liability: in the event that hazardous goods should leak out due to faulty sack production, TENAX is liable as the packaging manufacturer from filling through transport to storage.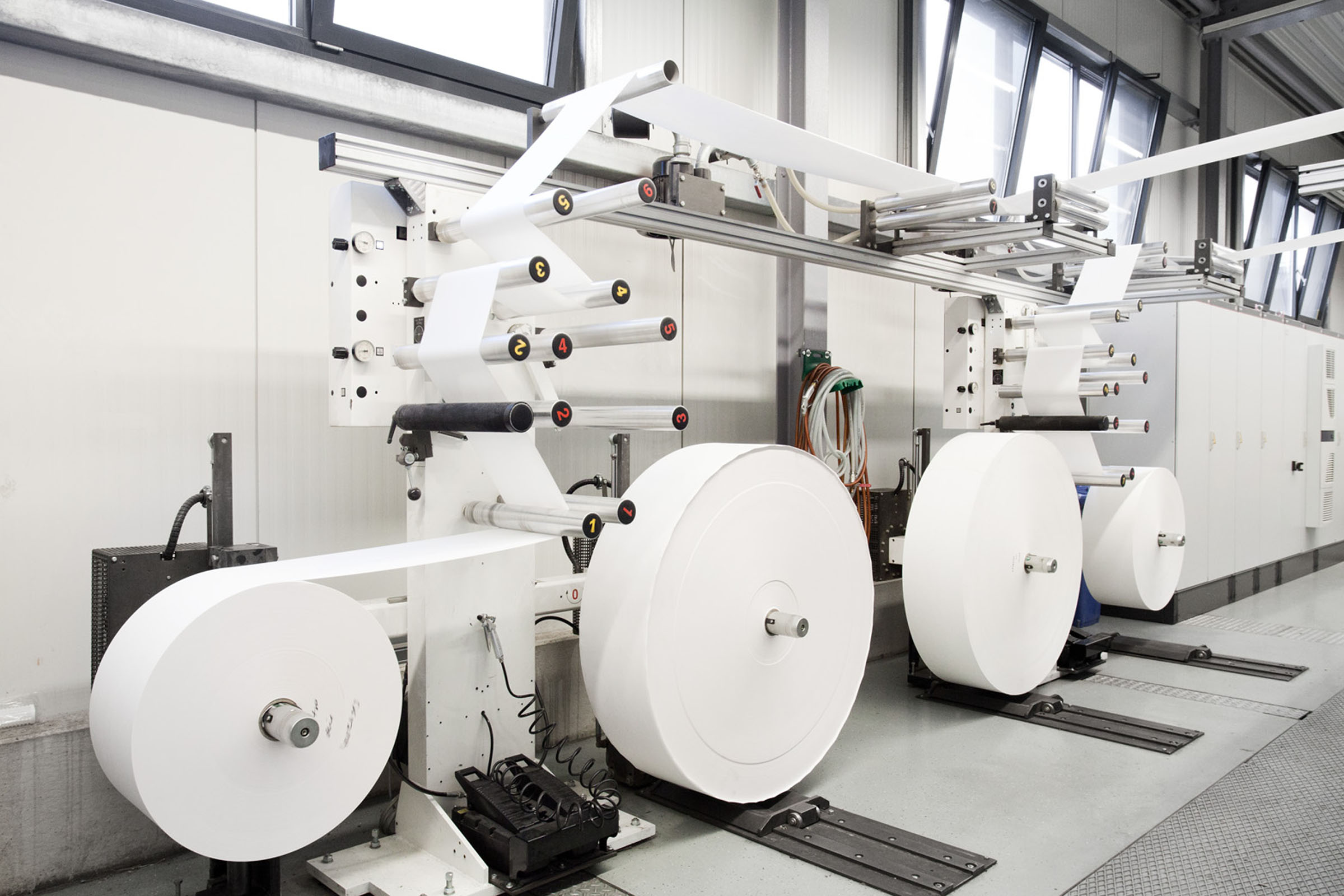 Your "one of a kind" sack for maximum economic efficiency
We plan and design the most economical paper sack packaging for you. Focus always on:
Best possible product protection
Functional added value for your customers
Resource-saving production
Increase in filling speed
TENAX Expert consultation
In order to support you as soon as possible with your specific challenge, we ask you 4 questions about your project. A qualified contact person will get back to you as quickly as possible (Mon – Thurs, 8 am – 5 pm and Fri, 8 am – 1 pm).
… or use our contact form

WE WILL GET BACK TO YOU AS SOON AS POSSIBLE